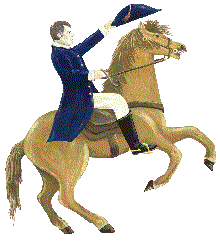 NORTH CYPRUS SEA SIDE VILLA -£1,300,000
A luxurious and unique 4 bedroom villa.
| | | |
| --- | --- | --- |
| L923 | | |
Yet another stunning fully furnished resale property.


What a location!! What a villa!!

Truly this is a contemporary designed Luxury Villa the only one of its kind in North Cyprus.

Located direct to the Sea with its own private sandy beach is a top quality villa using only first class materials and workmanship.

There are not many villas in North Cyprus that can follow with this location and specification


View a selection of 119 photographs of this property


• · 360m2 internal size

• · 105m2 terraces

• · 220m2 basement & garage

• · 950m2 plot size

• · 3 phase electric

• · Exchange title

• · 4.5m x 12m infinity pool

• · 4 beds all with ensuite wet rooms

• · Master with walk in wardrobe and infrastructure for Jacuzzi over viewing the swimming pool area and Mediterranean. Sea/sunset

• · Study/library area

• · Guest W/C

• · Miele white goods

• · Utility room with Black quartz sink with mixer

• · Italian quartz worktops

• · Cast iron fireplace

• · Central heating

• · Air conditioning

• · Spot lights with dimmer switches

• · Mixture of floor coverings all top quality and non slip on outside areas

• · Fish tank lounge to kitchen

• · Smoke detectors

• · Surround sound system infrastructure

• · Infrastructure for powered curtains/blinds

• · Full audio /video intercom

• · Garage 2 car internal Basement/storage 220m2 with all pool techniques inc water softener & filter and bathroom

• · Overflow/waterfall

• · Outside shower

• · 8 tonnes of water storage

• · Plumbing:

• · Heat and sound insulated PVC plumbing

• · Central Heating and Split-type Air Conditioning Systems infrastructure throughout the building

• · 8 ton water storage tank-German Schuco® solar panel/hot water emersion tank system

• · Electrical:

• · 3-phase electrical supply

• · All electrical sockets and wiring in compliance with British Standards

• · Infrastructure for ge nerator

• · Electrical switches in lounge and kitchen in organised grid systems (MK brand)

• · Insulation:

• · German mould insulated bricks

• · Heat and sound insulated foam concrete floors throughout indoor areas

• · Double membrane insulation on roof against water/damp

• · Foam insulation (5cm thick) on roof against heat/cold covered with white gravel

• · Water insulation on all open terraces and balconies

• · Heat/Cold insulated "lift & slide" aluminium window/door profiles

• · Double-glazed windows - 6mm tempered glass inside and 6mm Sunergy® glass outside with solar control and thermal insulation – argon gas injected in between

• · Security:

• · Security entrance with audio and coloured video intercom system (with 2 indoor stations -master and sub-master and 1 outdoor station)

• · Remote controlled automatic garage door

• · Surveillance CCTV/DVR system – infrared high resolution digital impact resistant day/night cameras, burglar alarm, external siren, burglar alarm panel, key pad, wireless infrared motion detectors

• · Fire alarm - heat detector, smoke detectors and LPG gas detector

Authority charges not included

Electricity supply – connection only, transformer fee (trafo katki payi) payable by purchaser

Water supply – connection only

Telephone line (if available)

Satellite connection


View a selection of 119 photographs of this property


This property has been specially selected by Wellington Estates Ltd as a premier completed and resale property. We are a landowning and property development company and are therefore well placed to help a prospective purchaser to assess the structural quality of a resale property and to assist in ensuring that the Title Deeds are in good order.